Wooden Ships Polka Dot V Neck- alabaster/gunmetal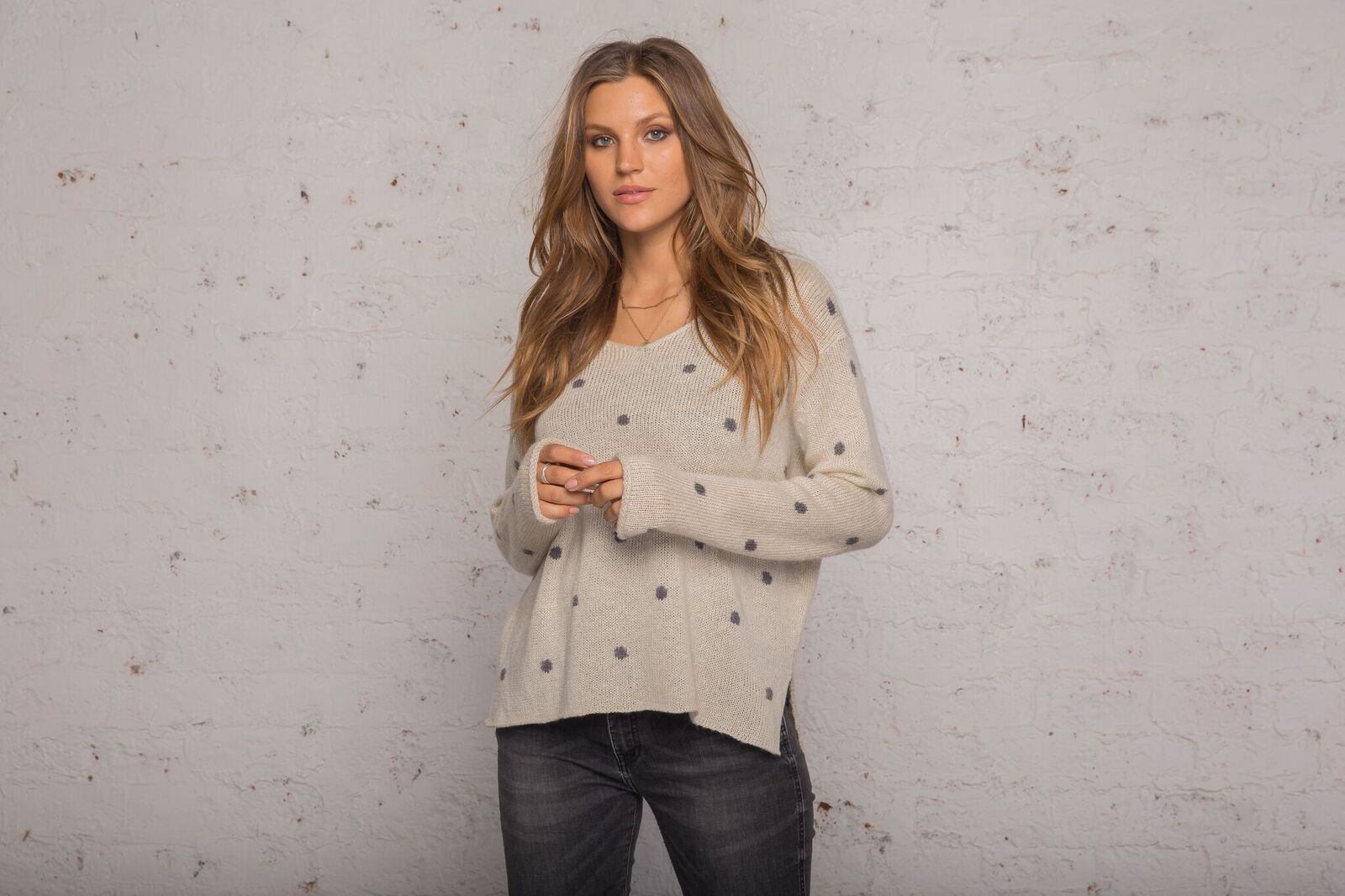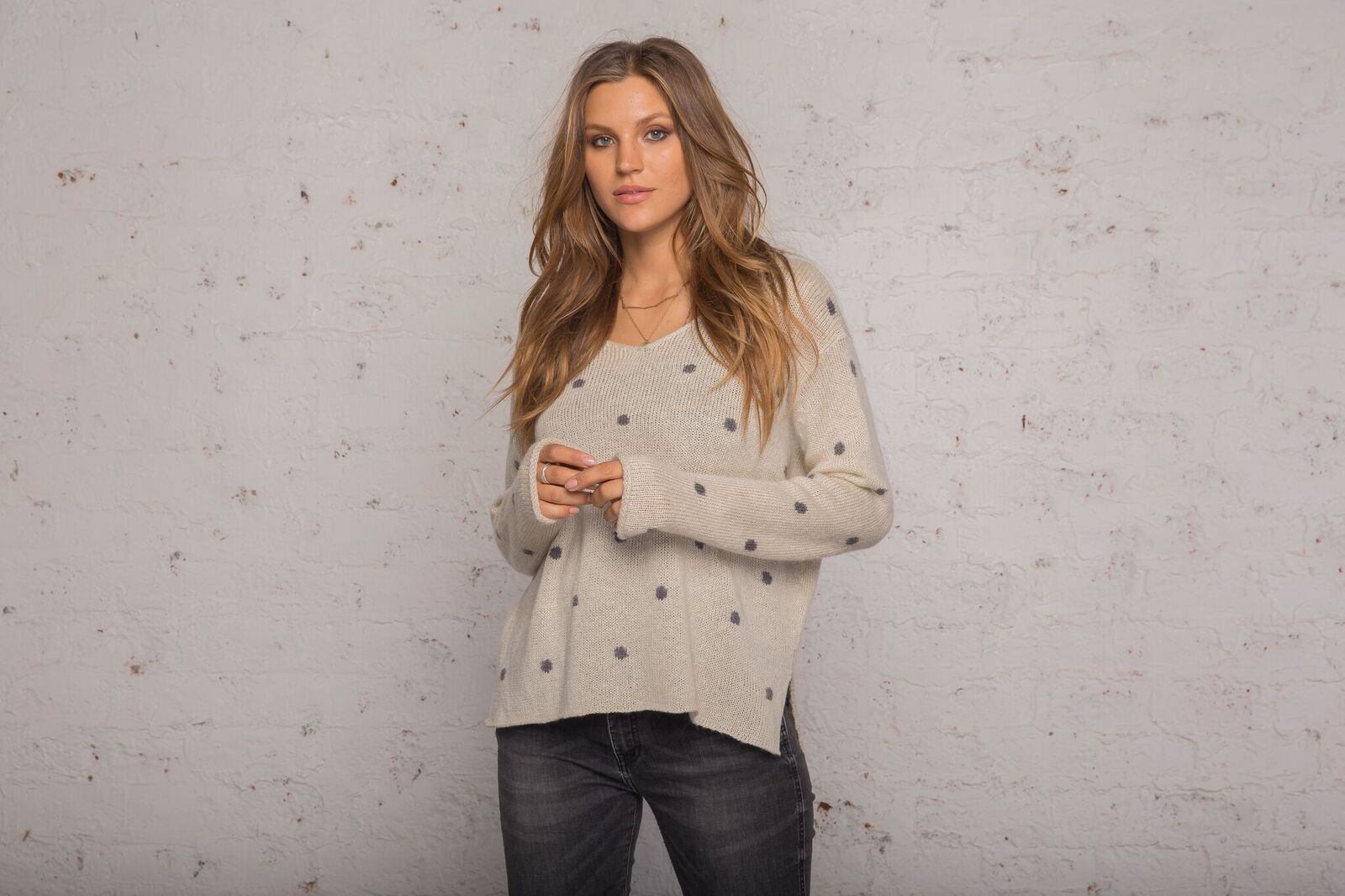 Wooden Ships Polka Dot V Neck- alabaster/gunmetal
This oversized v neck sweater from Wooden Ships is knit using a buttery soft, lightweight yarn for the perfect drape and feel. Loose-fit, yet flattering. Polka dots are knit directly into the sweater for a pop contrast.
This classic polka dot pattern is a fall must have and pairs perfectly with most bottoms.
Currently available in size M/L only.
76% acrylic, 12% Mohair and 12% Wool

Machine Washable Gentle with WOOLITE Gentle soap.